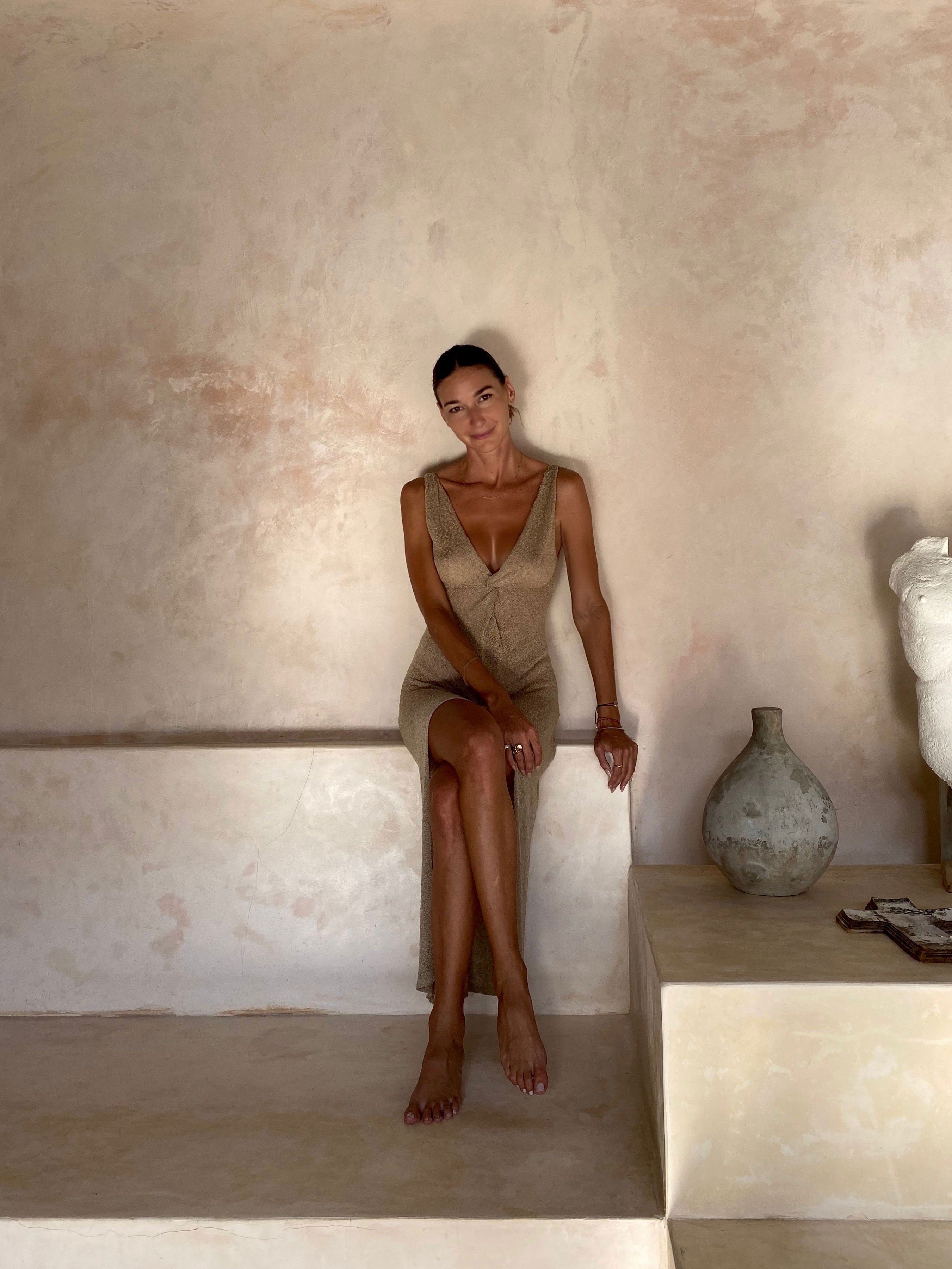 the designer
Izabela (Iza) Domachowski has always been a creative director and seeker of new possibilities. Traditionally trained in the arts and co-founder of DOMOGENEOUS Creative Firm, Izabela wanted to unleash a unique collection of jewelry pieces that pulled us into a nomadic dream world. Each piece is elegant and simple. Each piece contains the essence of a special place from a particular time in Iza's world wanderings. These artifacts are reflections of deep oceans, ancient evergreens, expansive deserts. They resonate with the spirit of a freedom-found woman. These pieces are for the souls that find they are bound by no place, who discover home is everywhere. We are all searching.
Izabela evenly splits her time between her hometown Vancouver and Bali –– where she designs and works with local silversmiths producing her collections.
the vision
For the wild hearts. The dreamers, the bedouins of freedom and independence, and those who have faith in the providence of the road that lies before them. For those who take note of the dawn that rises, and who fear not the darkness when it comes –– the lost intrepid souls who dare to love truly, and to find romance in all of life's tragedies and sorrows.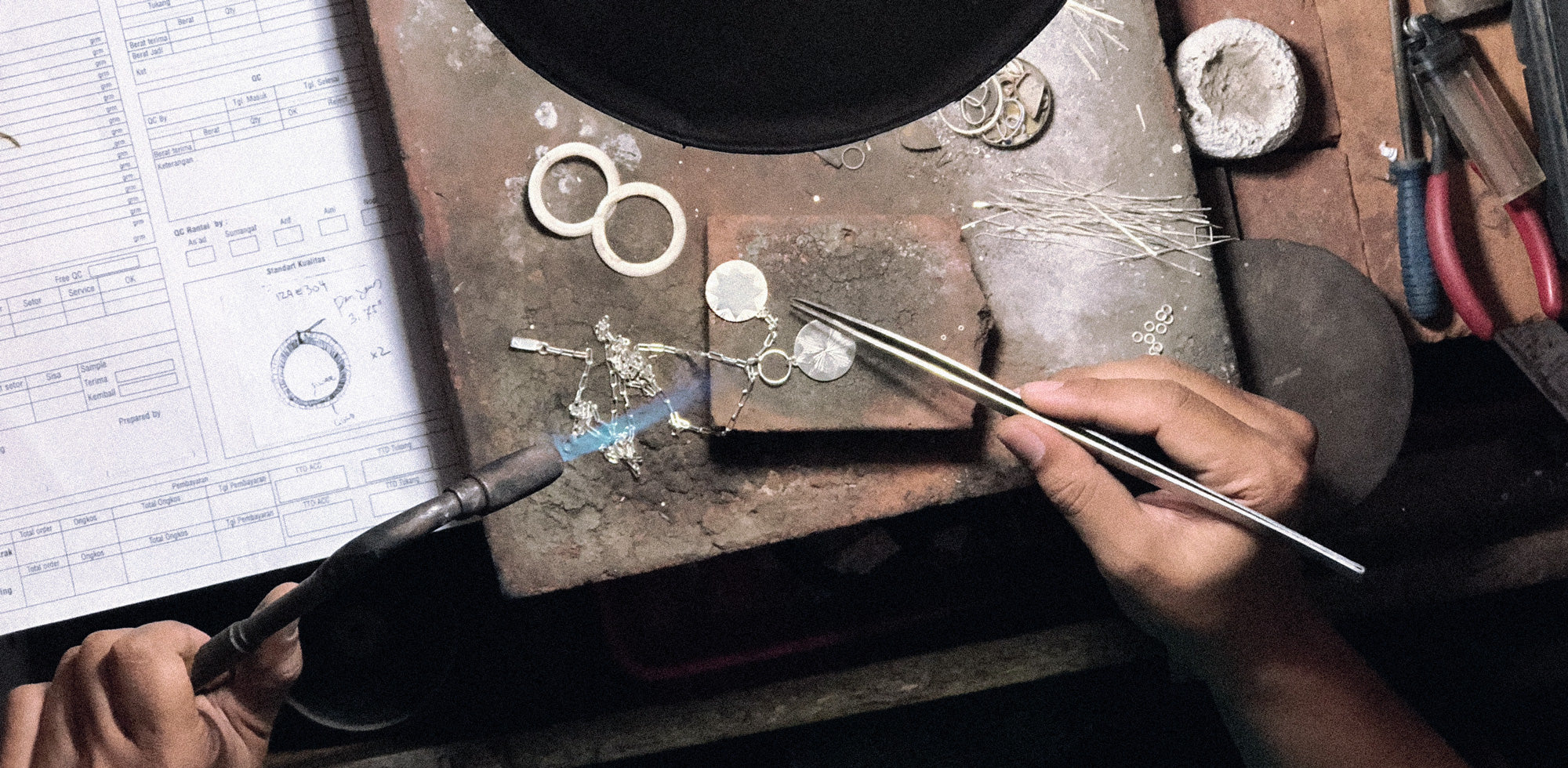 the craft
Created with meticulous care from the finest recycled materials: certified .925 sterling silver and 18k gold vermeil, each and every Iza Jewelry piece is handcrafted in Bali, Indonesia, one x one, using the traditional technique of hand engraved lost wax casting.
There's no mass-manufacturing here, no factory floors or conveyor belts – just a tight-knit band of Balinese casting, soldering and polishing your piece to perfection, with their own hands.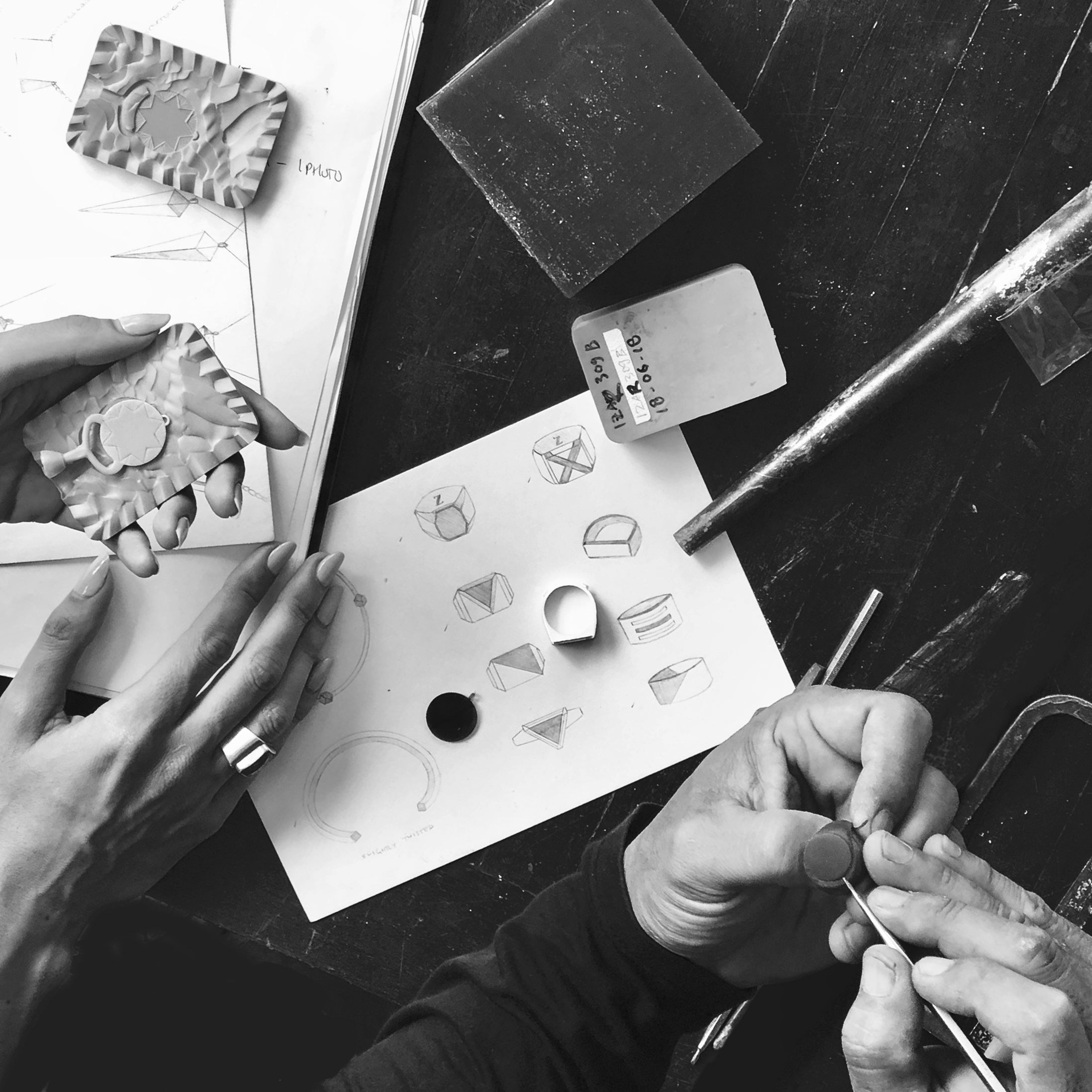 the process
Each design begins as a pencil to paper drawing. No AutoCAD drawing or 3D rendering. From start to finish, your piece has been designed by hand. 
Next, a visit up north to Ubud, where Izabela sits down with her master wax carver as he sculpts her drawings into a 3D form using wax and precise tooling. This is truly where the magic happens, and often the "mistakes" turn out to be blessings in disguise. 
Once the wax carving is done, it travels to her team of silversmiths, who then cast the wax, prepare a rubber mold and send the metal piece off to polishing, plating and finishing. 
It's a long process, with several masters contributing to the final finished piece. All done, with love and care. 
bali, indonesia
A common question is 'why Bali?' The answer is so simple: the island is home to the very best silversmiths in the world. Some are fourth-generation craftspeople, others have spent decades honing their art. All of them are as fixated on getting your piece exactly right as we are.
Anyone who has been to Bali, also knows of its magic. The way the rice fields move at dawn and dusk, the power of the moon, the uncanny coincidences that make you shake your head in disbelief. Izabela believes that each piece that gets shipped from this island holds a gram of this magic, to help guide you to a place of wonder and awe.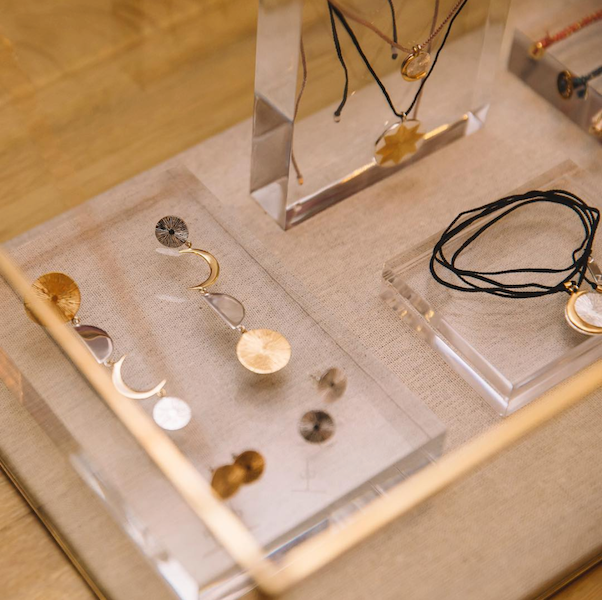 the stockists
Online | www.izajewelry.com
Palma - Canggu, Bali 
Palma - Seminyak, Bali 
Parker People - Uluwatu, Bali 
Tann Line - Canggu, Bali
Le Bajo - Pererenan, Bali
Island Traders - Canggu, Bali